Baby, It's Cold Outside
Winter is here and that means colder temperatures, inclement weather, and not as much daylight. If you usually exercise outdoors, this can be a miserable time of the year. Luckily, there are many indoor options that are fun, burn lots of calories, and you won't risk getting frostbite.
Do Some Laps
Find a facility that has an indoor pool so you can still get your laps in. Most gyms and community centers have an indoor pool that is heated all year round. If you do another type of outdoor exercise, like running, give swimming a try. It's low-impact and works every muscle group.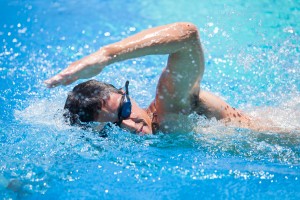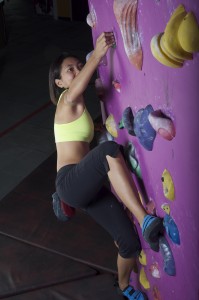 Rock it Out
Ever been rock climbing? It's a great cardio workout because it takes a lot of stamina to scale that wall. There are indoor rock wall climbing establishments in most cities, and they are staffed with knowledgeable, well-trained spotters that will teach you everything you need to know, and they won't let you fall or get hurt. Rock climbing will also sculpt your arms and legs without lifting weights. Get climbing!
Jumping Around
Everyone had that friend who had a trampoline in their backyard, and every kid in the neighborhood was over there in the summer. Even though you're an adult, you don't have to give up your trampoline time. There are indoor trampoline parks so you can jump to your heart's delight. This is a great way to get your kids some exercise, so embrace your inner child and get in a fun, effective workout.
Outdoor Workout Tips
If only an outdoor exercise session will do, just take the proper precautions. Make sure you warm up indoors for about five minutes by walking or jogging in place to get your muscles ready. Also, take 30 second breaks every 10 minutes for the first 30 minutes of your workout. This helps your body acclimate to the colder weather.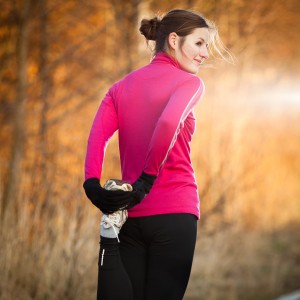 Also, don't forget to stay properly hydrated. Just because it's cold outside doesn't mean that you won't sweat, especially if you are bundled up in warm layers. When cooling down, slow down your pace for about 3 to 4 minutes, and then go inside to stretch to avoid getting too cold.
Now you have no excuse not to stay fit and healthy during the winter months. There are so many options to choose from.
Remember, Neighbors Emergency Centers treat sports injuries and other emergencies 24/7, 365 days a year. We will treat you quickly and make your visit as comfortable as possible. Find your nearest Neighbors at nec24.com.