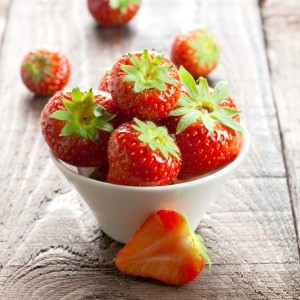 Here's a weekly project that's extra sweet—Smoothie Day! Fresh fruit smoothies are a great way to boost your family's health and spend some time together even on the busiest summer day. Make this quick, easy snack with your kids by setting up a kid-friendly kitchen workspace before you get started. Cut up the fruit ahead of time, but leave some things undone. For example, if you're making a strawberry banana smoothie, cut up bananas into quarters and leave them unpeeled so the kids can help!
Most kids love the flavor of a Strawberry Banana Smoothie, but you can start with almost any of your family's favorite fresh fruits. Kiwis, oranges, and pineapple are all wonderful options and are packed with essential vitamins and nutrients. Try to keep the recipe simple—the best part about making smoothies is that even the youngest family members can participate!
When it's time to blend everything together, help your little ones slowly add in the pieces of fruit, the crushed ice, and the frozen yogurt. Then hold down the blender and let them know that they can press the button! Your kids will get a rush of excitement from seeing everything blend together into a soft, delicious smoothie. Then, get your kids to make suggestions about the next week's smoothie flavor.