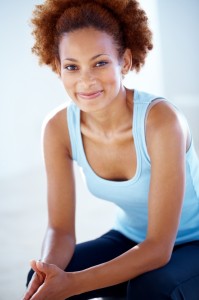 After a heavy workout, soreness can sometimes last up to two days! But what do you do while your body is recovering to help it recover better and faster?
First, remember to rest. It's so important! Make sure you get in an extra nap or two so your muscles can work faster at repairing themselves. Take an anti-inflammatory drug like Advil, Motrin or Aleve to help alleviate your pain as you rest. If you're still experiencing extreme pain, stretch to release the lactic acid in your muscles. If you massage your muscles well, you'll reduce the inflammation in your muscle fibers.
As with other leg pain, applying a cold pack to your muscles and then alternating it with hot showers will help reduce pain. To restore your muscles, make sure to eat plenty of high protein snacks like a piece of turkey or a healthy portion of almonds. Muscles work best when they're well-fed! Drink at least 8 glasses of water per day to help them heal even faster.