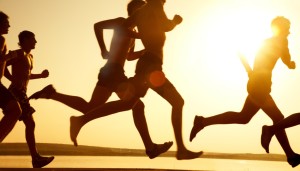 If you're reluctant to run alone in the sprawling metropolis of Houston, try out one of its many running clubs. Not only will you be able to run safely all over the most beautiful trails in the city, but you'll be able to meet new people with a common interest in their health. Some running clubs are free and others require a fee, so make sure that you look around for the running club that's right for you.
If you're a beginner, you might want to try The Houston Striders on for size. The Striders enjoy taking care of their health and helping others. They run for non-profit organizations all around Houston. Another running club with philanthropic interest is Brian O'Neill's Running Club. The club also gives away prizes based on the amount of runs you complete and even gives away free beer to its running club members! If you want a running community that's tight-knit and caring, try a club like the The Bayou City Road Runners, who usually get together for brunch after their run.
Are you more serious about training? Try the 5K runs at The City Centre Running Club. Or, if you want to receive specialized training from highly-qualified coaches, join the In Flight Running Club. Whatever your running level, there's a running club that will work for where you are and where you want to be.