Taking care of your heart is something that should take precedence, even at a young age. The Center for Disease Control reports that about 610,000 people die from heart disease in the United States each year. It is the leading cause of death among men and women in this country. One of the best ways to protect yourself against heart disease is to eat a heart-healthy diet.
Healthy Fats
There are several foods that contain healthy fats like avocado, nuts, and olive oil. Avocados are full of monounsaturated fatty acids, which help lower cholesterol levels. They also contain high levels of potassium, which may help control blood pressure.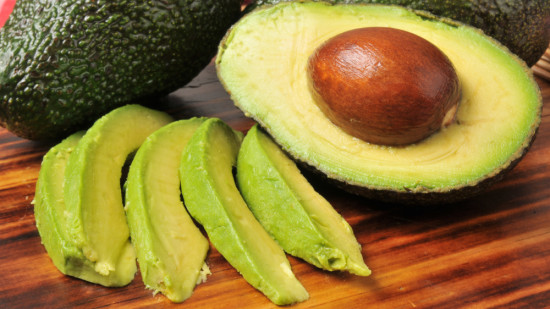 Try this Avocado and Egg Breakfast Pizza to get a healthy dose of avocado first thing in the morning. Eat a handful of nuts, like walnuts, to benefit from the high levels of unsaturated fats, which lower bad cholesterol and raise good cholesterol levels.You can also start cooking with olive oil instead of butter. Many studies have shown that their monounsaturated fatty acids are linked to a lower risk of heart disease.
Fruits and Vegetables
We all know that eating fruits and vegetables are good for our overall health, but did you know that certain fruits and vegetables can lower your risk for heart disease? Asparagus, kale, and oranges are examples of fruits and vegetables that are very heart-friendly.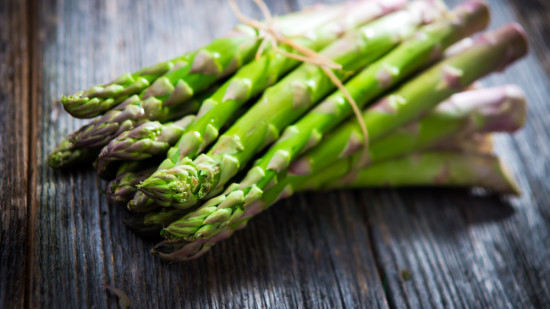 Asparagus contains potassium, which helps regulate blood pressure. Kale contains a special kind of fat called alpha-linolenic acid, an omega-3 fatty acid proven to improve heart health. Oranges contain pectin, a soluble fiber, which blocks cholesterol absorption and helps prevent the scarring of heart tissue. Try this Roasted-Garlic Asparagus recipe next time you need a heart-healthy side dish.
Wine and Chocolate
Good news! Two of our favorite foods, wine and chocolate, are good for your heart. Make sure the chocolate you eat is dark chocolate with a cacao content of at least 70%. There are antioxidants called flavonoids in dark chocolate, which have been shown to reduce bad cholesterol levels.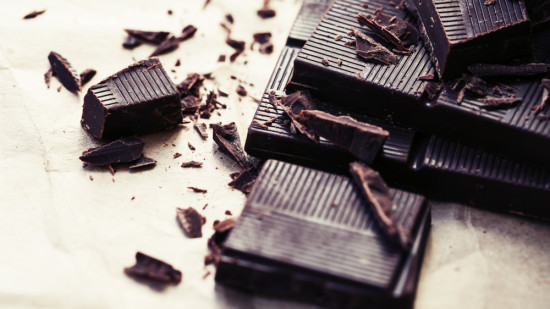 Stick to one ounce of dark chocolate per day, two to three times a week. Red wine contains polyphenols, which have been proven to increase good cholesterol levels. Just remember to drink in moderation to get the best benefits. For a sweet, heart-healthy treat, try this Outrageous Warm Double-Chocolate Pudding.
Your heart is a precious commodity, so you should do whatever you can to protect it. Luckily there are so many delicious foods that can help prevent heart disease. Here's to your heart!
Neighbors Emergency Center offers 24 hour care, 365 days a year, and our board certified emergency physicians can treat all medical emergencies. We know you're time is important, so we will treat you quickly and effectively so you can get back to doing what you love. Our emergency centers are located in the Houston area. If you are looking for a quality emergency room with little to no wait time, come to Neighbors Emergency Center.