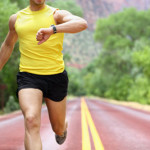 "Dreams about the future are always filled with gadgets." –– Neil deGrasse Tyson
Using technology can be the best way to power through a tough workout. Here are some of the most fun and effective goodies that will get you where you need to go:
The IriverOn wireless headphones deliver incredible sound and monitor your heartbeat at the same time. A voice coach even tells during your exercise when you need to slow down or pick up the pace. Check it out here: IriverInc.com
A watch, a phone, and a fitness app keeper all in one: Galaxy Gear. It fits on your wrist and lets you break a sweat with ease.  Samsung.com
The Smart Body Analyzer can take your weight, track  your resting heart rate, and share this information to your smart phone and through Facebook and Twitter. Withings.com
Neighbors cares about your fitness goals and would love to hear more about how you plan to stay in shape. Tell us what gadgets you use in your workouts in the comments section below!