It's summer and that means the temperatures are rising and staying hydrated is of the utmost importance. It's always a good idea to drink a lot of water during the hot summer months, but did you know certain foods can keep you hydrated as well? Take a look at these recipes, and the next time you go to the beach, or you know you will be spending a lot of time outdoors, take these hydrating foods with you.
Healthy Avocado Fruit Salad with Chia Seed Dressing
This salad is full of fruits that are packed with water like grapefruit, pear, orange, mango, and strawberries. The dressing is made from non-fat Greek yogurt, which is 80% water, and the chia seeds are great at helping your body absorb liquid.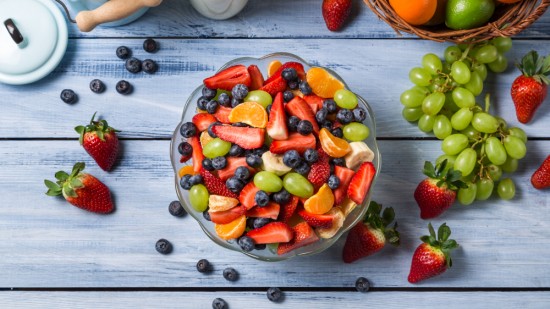 Chia seeds absorb 30 times their weight in water. They also help battle dehydration by regulating body fluid levels and retaining electrolytes. Try eating this for breakfast before you spend a long day out in the heat.
Grilled Eggplant & Zucchini Salad with Feta, Chickpeas & Mint
This salad would be great to take to a picnic or barbecue. Eggplant and zucchini are high in water content. Eggplants are 92% water, and zucchinis are 95% water. Grilling them brings out their delicious flavor, and adding feta, chickpeas, and mint create a satisfying dish for a hot summer day.
Fish Tacos with Watermelon Salsa
If you are entertaining outdoors, and the weather is hot and humid, this recipe would be great for such an occasion. Each bite of watermelon is almost 92% water. So you are guaranteed to feel refreshed and hydrated after eating these tacos.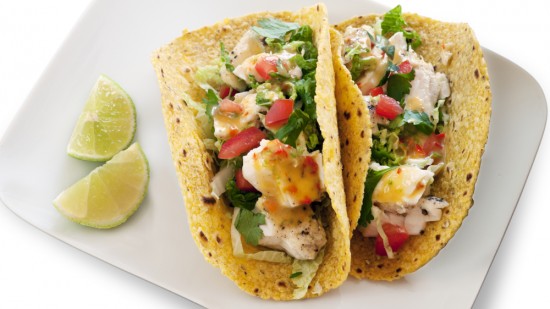 The watermelon also provides a sweet juxtaposition to the savory flavors of the fish and the spices.
Since many summer activities take place outdoors and it's so important to stay hydrated when the temps get high, in addition to drinking lots of water, try incorporating these water-filled foods into your diet. They are healthy and light and we'll leave you feeling great.
Neighbors Emergency Center offers 24 hour care, 365 days a year, and our board certified emergency physicians can treat all medical emergencies. We know you're time is important, so we will treat you quickly and effectively so you can get back to doing what you love. Our emergency centers are located in the Houston area. If you are looking for a quality emergency room with little to no wait time, come to Neighbors Emergency Center.