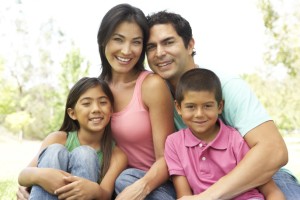 So it's hot and muggy outside, and the last thing you and your kids want to do is to be out in the summer swelter. What do you do with kids out of school and the potential for cabin fever so very high at this time of year?
The Children's Museum of Houston has a lot of great options for a family day (or night) out. Unlike museums for adults where kids have to follow a lot of rules like keeping quiet and keeping hands off the exhibits, museums for children are boisterous and interactive. Many of the exhibits teach math, science and engineering through hands-on games and some physical challenges. One exhibit called "FlowWorks" is an exhibit that teaches kids how water can be harnessed into hydropower. Another exhibit called "Cyberchase: The Chase is ON!" is also interactive and incorporates characters from the popular PBS Kids Go! cartoon. "Cyberchase" gives kids math puzzles to help them hone their critical thinking skills and physical activities to give them exercise.
If your child has an Autism Spectrum Disorder (ASD), an ordinary day at a children's museum would be too over-stimulating with the bright lights, loud music and crowding. Luckily, twice a year the Children's Museum of Houston provides Sensory Friendly events which are for children with an ASD and their families only. The lights are dimmed, no music plays, and sound reducing headphones are also available. These are great ways for parents to find resources and network with other families who also face the challenges of raising a child with an ASD. Check out the museum's website for dates and registration information for Sensory Friendly events.
From Memorial Day to Labor Day this summer, the Children's Museum is open seven days a week and Thursday nights from 5-8 p.m. are Free Family Nights. Keep your kids' minds and bodies active this summer. Take a trip to the Children's Museum and let us know what was the most fun for your kids.