At Neighbors Emergency Center we take pride in only hiring board-certified physicians to care for our patients. This allows them to serve with the dedication and knowledge patients expect from their physicians. We want you to feel confident and trust the patient-focused experience we have created to embody and comfort everyone who walks through our doors. This, along with our medical knowledge and clinical judgment give us the skills to properly diagnose, treat, and save lives.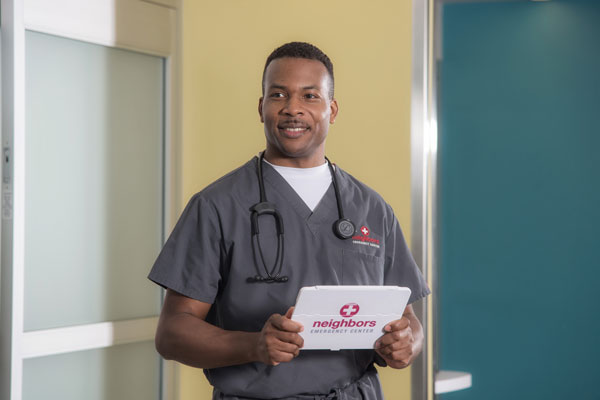 For any doctor to practice medicine in the United States, they must be licensed by the state that they work in. However, just because a doctor is licensed does not mean that they are qualified to practice a medical specialty. Examples of medical specialties are surgery, family medicine, or dermatology.
Board-certified doctors voluntarily meet extra standards that go beyond basic licensing. This demonstrates their expertise and requires additional education including the step of passing an exam that tests medical knowledge and clinical judgement. In addition, to remain board-certified physicians must actively stay updated with the latest advances and demonstrate best practices.
That is why we take our hiring process so seriously at Neighbors Emergency Center. We recruit physicians to join our team that we know have the proper medical knowledge and clinical judgment to be a great neighbor. By doing this we can provide nothing less than the high-quality patient care all emergency facilities should maintain. Our purpose is to make lives better every day, and we want you to feel confident knowing that your healthcare rests in the skilled hands of our board-certified physicians.