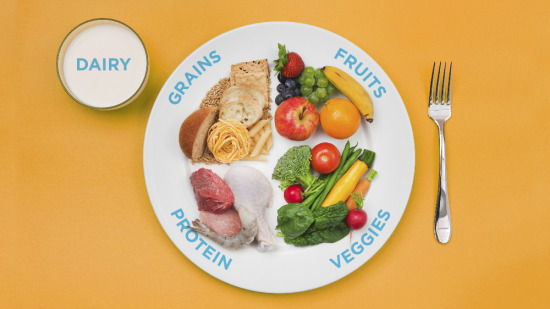 Many of remember the USDA Food Pyramid and how it affected our dietary choices. Well, now we have MyPlate. While the plate diagram has been around since 2011, it's important to fully understand it in terms of a well-balanced meal.  MyPlate presents us with five food groups—fruits, grains, vegetables, protein, and dairy—so let's look at each and just how they make up a balanced diet.
Fruits
The latest guidelines call for 20 percent of a meal made up from this group. You can choose fresh, canned, frozen, or dried fruit; it can be whole, pureed, or cut. 100% fruit juice is also a great option!
Vegetables
With 30 percent needed from this group, half of a meal should be fruits and vegetables! Are you getting enough?  Any raw or cooked vegetable or 100% vegetable juice counts. You could choose whole, cut, or mashed. They can be fresh, frozen, canned, dried, or dehydrated.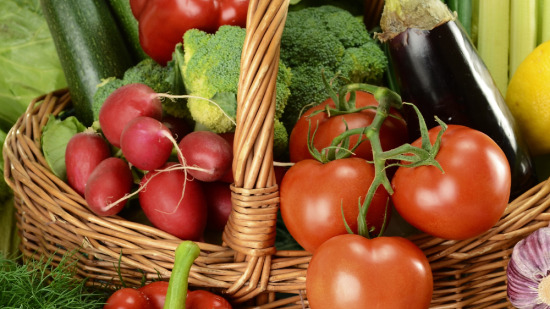 Proteins
Foods made from meat, poultry, seafood, beans and peas, eggs, processed soy products, nuts, and seeds are part of this group that should make up 20 percent of your meal. To improve nutrient intake, select from a variety of different protein sources.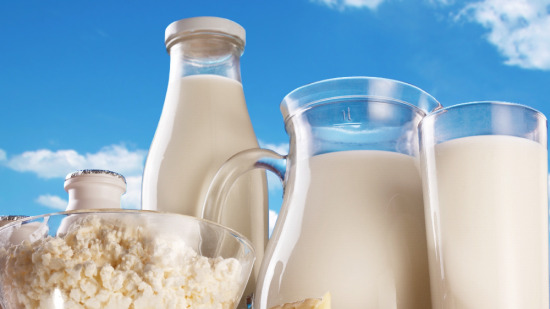 Grains
Any food made from wheat, rice, oats, cornmeal, barley, or another cereal grain is an example of a grain product. From there, we can divide grains into two subgroups: whole and refined. Regardless of type, make sure your meals use 30 percent from this important group.
Dairy
The plate pulls its 100 percent from the above groups, but all meals should include a small dairy product according to these guidelines. All milk products are considered part of this food group. Dairy choices should ideally be fat-free or low-fat. Foods made from milk that retain their calcium content are part of the group; foods that have little to no calcium, such as cream cheese, cream, and butter, are not
The purpose behind the MyPlate diagram is to allow us as Americans to easily create a well-balanced meal just by filling our plates! A poor diet can lead to many health problems—with digestive issues just one of many. If you find your health suffering, don't wait! Come by your Neighbors Emergency Center. We offer 24 hour emergency care in Houston and Austin. That means you can get medical treatment from board certified physicians whenever an emergency occurs.