Planning a picnic can be tricky. You want to have a delicious meal, but it also needs to be portable. You also want foods that are simple to make the night before, and that can easily be packed away in a cooler for your picnic. Have no fear, the perfect picnic is here! We have your full picnic lunch menu including salad, sandwich, dessert, and drinks! So grab your favorite basket, spread out your favorite blanket and bon appetite! 
Salad
This pasta fruit salad is healthy and simple to make. It incorporates a plethora of sweet and delicious fruits including pineapple, honeydew, grapes, and strawberries. Start by cooking the pasta as instructed on the directions. After draining and placing in a large bowl, add all of the fruit. Next, combine pineapple juice, honey, yogurt, and sour cream. Finally toss the mixture with the pasta and fruit. Enjoy this colorful and refreshing fruit and pasta medley.
Sandwich
This croissant club sandwich is a fancy way to remake a classic recipe. By replacing traditional bread with croissants your sandwich receives an additional flavor element with the sweetness of the bread.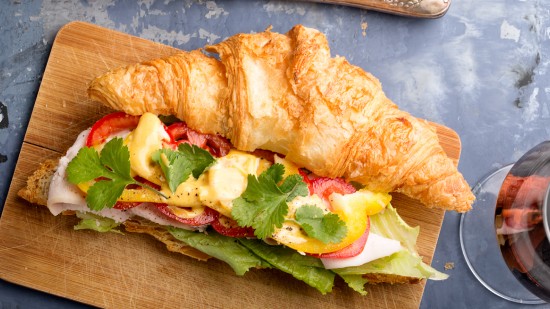 Croissants will also hold together well and ensure the bread does not get soggy as you transport the food to your picnic location. To begin combine mayonnaise and bacon bits and spread them evenly over your croissant halves. Then layer the lettuce, turkey and tomatoes in the center. And last, but not least, dig in!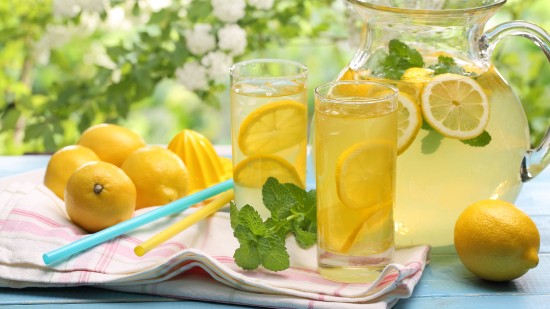 Drinks
Have a glass of refreshing Country Lemonade. This recipe requires fresh lemon juice. Depending on the serving size you need,  4 to 5 lemons makes about 1/2 cup of fresh juice. Begin by combining sugar and hot water to make sure that the sugar fully dissolves..
Then add additional cold water, lemon juice, and lemon slices. Be sure to mix well, and chill before serving. For your picnic you can chill and store your lemonade in individual bottles for easy serving.
Dessert
End your picnic meal with pecan pie brownies. Use your favorite brownie mix, and prepare it according to the directions. Then in a separate bowl, combine corn syrup, butter, vanilla, brown sugar, and pecans and mix them well.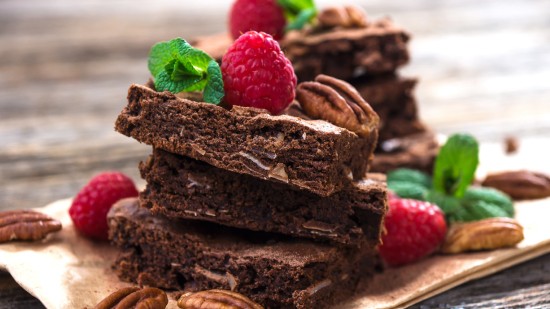 Then drop the pecan mixture by the spoonful into the batter. Bake for 30 to 40 minutes. Be sure to pre cut these brownies into squares for easy serving during your picnic.
Neighbors Emergency Center supports your start to a healthier lifestyle.  Check our Facebook page to stay updated on what Neighbors is doing and new center openings. With our 24-hour emergency rooms throughout the Houston metro area, we can treat you quickly and effectively so you can get back to doing what you love.