We all love salads, but sometimes they can be heavy, and overwhelming. Try these delightfully fresh and light summer salads from TITLE Boxing Club. They pack a flavorful punch, without all the added calories.
Watermelon, Mint and Feta Salad
1 small watermelon, cubed
1 tsp sea salt
1 cup fresh chopped mint
½ cup extra virgin olive oil
½ tsp cracked black pepper
1 cup crumbled feta cheese
Being by mixing your olive oil, sea salt, black pepper and mint together in a bowl. Next, fold in your watermelon. Be sure all the seeds have been properly removed. Fold in your feta cheese as well. Chill your salad in the refrigerator for at least 10 minutes before digging in!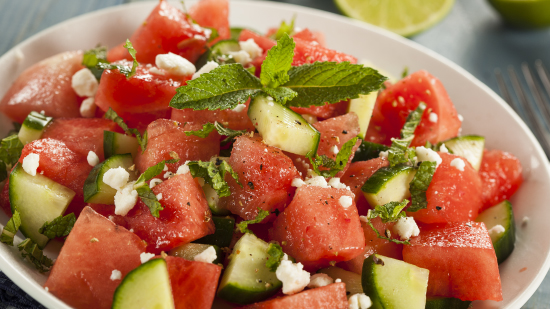 Grilled Salmon Salad with Dill Vinaigrette
2 salmon filets
1 head of romaine lettuce, chopped
½ cup sliced grape tomatoes
½ shallot, diced
3 tbsp olive oil
1 tbsp coconut oil
½ cup chopped cucumber
2 tbsp fresh dill
Juice of 1 lemon
Sea salt
Cracked black pepper
Begin by adding salt and pepper to your filets to season them. Next, heat your coconut oil in a pan over medium heat. Add the filets cooking them on each side for about 4 minutes. Plate the filets. In a separate  bowl mix together dill, lemon juice, olive oil and shallot. Combine the dressing with the salad ingredients and top the salmon, and enjoy!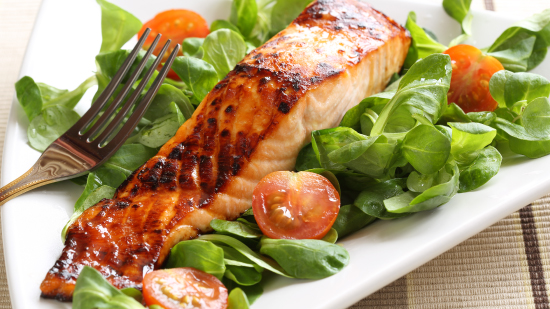 Black Bean & Corn Salad with Avocado
2 cans black beans, rinsed and drained
1 ½ cups fresh corn
1 avocado, peeled and chopped
1 cup cherry tomatoes, sliced
¼ cup chopped green onions
1 jalapeno, de-seeded and chopped (optional)
½ cup chopped fresh cilantro (optional)
1/3 cup fresh lime juice
½ cup olive oil
½ tsp garlic powder
1 tsp sea salt
Cracked black pepper
This recipe works best with extremely fresh ingredients. Mix together your cilantro, olive oil, lime juice, garlic powder and salt and pepper. Next add the corn, beans, green onions, jalapenos, and avocado. Mix these ingredients well. Enjoy the delicious and bold flavors!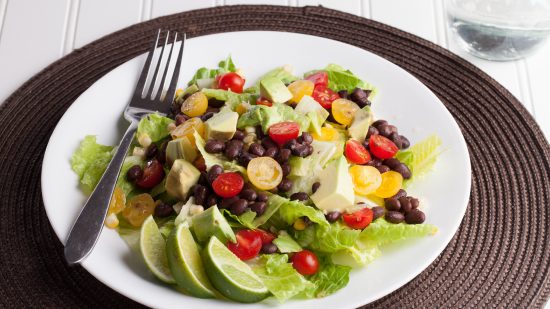 Neighbors Emergency Center supports your start to a healthier lifestyle. Check our Facebook page to stay updated on what Neighbors is doing and new center openings. With our 24-hour emergency rooms throughout the Houston metro area, we can treat you quickly and effectively so you can get back to doing what you love.