They key to a healthy (and delicious) diet can be found in the simplest of places, including the sea. Many seafoods are low in calories, sodium and cholesterol. They are also full of protein, vitamins, and minerals. From shrimp and salmon, to crab and catfish there is a dish for everyone to enjoy. Check out these amazing seafood recipes from Cooking Light and try something new this week in your kitchen.
Grilled Halibut with Peach and Pepper Salsa
Get your grill ready for a hearty portion of Halibut. Halibut is loved for it's firm texture and flakey white meat. It is deliciously perfect when cooked on the grill and infused with a smoky, hearty flavor. The peach and pepper salsa is the perfect accompaniment to this dish. It is fresh and light and brings an extra sweet and spicy element. With peaches, green onions, arugula, oregano, garlic, fresh lemon, and red bell peppers you may want to make some extra so you can have a spoonful with every bite!
Crab cakes with Spicy Rémoulade
You don't have to be at a fine dining seafood restaurant to enjoy a delicious crab cake. Make them in your very own kitchen. Serve them over greens and give yourself a hearty side of  Rémoulade that is full of spice.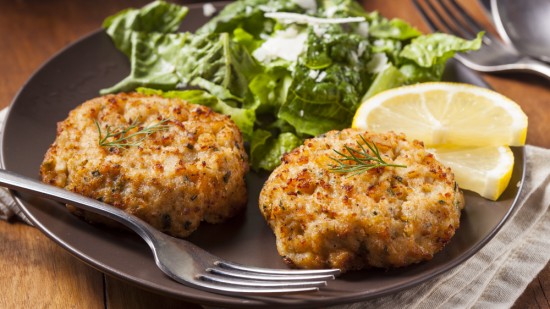 Form your crab cakes by combining crab meat (with the shells removed), bell peppers, mayonnaise, onions, eggs, and panko. With a prep time of only 20 minutes, you'll have enough time to make a second helping for yourself.  
Pan-Fried Trout with Tomato Basil Sauté
Try out this Italian-style seafood dish. Your Trout will already by light and tender, and the tomato basil sauté will only add to the moisture.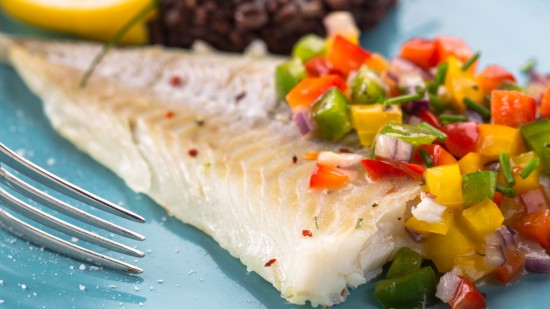 There is pancetta mixed throughout the sauce adding to it's already thick texture. The cherry tomatoes used in the recipe remain whole giving this dish perfectly proportioned bursts of flavor. Fry the trout for 2 minutes on both sides, making sure it flakes easily to test the doneness. Top your dish with the sauce immediately after it comes out of the pan. Be sure to serve with a fresh lemon.
Simple Lobster Risotto
Get your lobster fix with this simple five-ingredient risotto. It is delicious, perfectly tender, and best of all easy to make! Some recipes tend to lose their flavor with the addition of other components.
However the taste of lobster stands out boldly in this recipe amongst the other robust flavors. For this dish you will leave the lobster meat in the tails to simmer with the broth. This will infuse the broth with the perfect lobster flavor you have been craving.
Neighbors Emergency Center supports your start to a healthier lifestyle. NEC is opening up two new centers this March! Look for a new Neighbors in Porter, Texas and Brownsville, Texas. We are so excited to serve these new communities. Check our Facebook page to stay updated on what Neighbors is doing in your community. With our 24 hour emergency rooms throughout the Houston metro area, we can treat you quickly and effectively so you can get back to doing what you love.