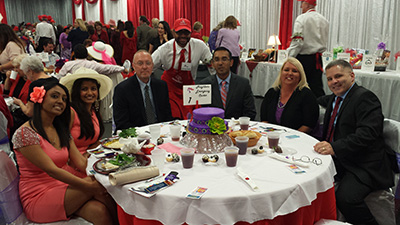 Back on March 27, the top executives of Neighbors Emergency Center volunteered their time and resources to the Annual Red Hat Literacy Luncheon, hosted by the Adult Reading Center. Dr. Setul Patel, Chief Executive Officer for Neighbors, volunteered as a celebrity waiter.
Dr. Dharmesh Patel provided a J.J. Watt signed football to be auctioned, and John Decker, Chief Financial Officer for Neighbors, provided an alcohol set to be auctioned as well.
"The work ARC does within the community inspires us. We were so proud to be able to contribute whatever we could to this wonderful event," said Decker.
The luncheon took place at the Knights of Columbus Hall in Pearland. This event is organized annually in order to win support and funding for the literacy programs offered by the Adult Reading Center. This year, the ARC raised over $60,000 through the Red Hot Apron raffle as well as the silent and live auctions that took place during the event.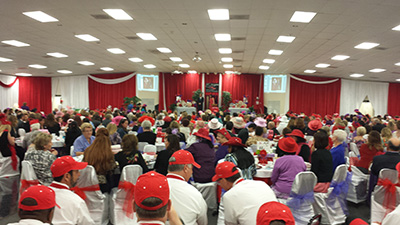 The ARC is a community based literacy provider with the mission of providing instruction at no charge to adults with limited literacy skills. Among the courses offered are an English course for speakers of other languages, a GED course, and a computer proficiency course.
Neighbors Emergency Center provides 24 hour emergency care in the Houston and Austin areas, so you can get medical attention from board certified physicians whenever you need it.