This Thanksgiving, enjoy more with less guilt. Try these light versions of a side dish, main dish, and dessert. The result is healthier and the taste is just as satisfying. Trust us, your waistline will thank you later!
Balsamic Roasted Brussels Sprouts and Shallots
Get a healthy dose of brussels sprouts with this delicious, yet healthy recipe even the firmest of critics will enjoy on Thanksgiving.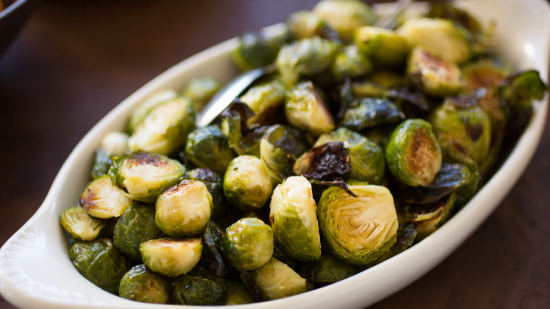 For this cooking process you will saute the brussel sprouts first before seasoning them and placing them in the oven to bake for a remaining 20 to 30 minutes. If you prefer you can also add toasted walnuts to the mix for texture and extra flavor.
2 pounds brussels sprouts, tough outer leaves removed, base trimmed, sprouts cut in half

2 Tbsp olive oil

Several large shallots, peeled and thickly sliced, about a cup
4 cloves garlic, peeled, sliced in half

2 Tbsp plus 2 teaspoons balsamic vinegar

Salt & Pepper

3/4 teaspoon fresh thyme leaves or 1/4 teaspoon dried thyme

1/2 cup walnuts, toasted (optional)
Orange-Honey Glazed Roasted Turkey Breasts
This Turkey recipe is light and fulfilling, with its star ingredient being the orange-honey glaze. The key to this flavorful turkey is the process of continually glazing it. It is also heavily infused with herbs and spices for a distinct and fresh taste.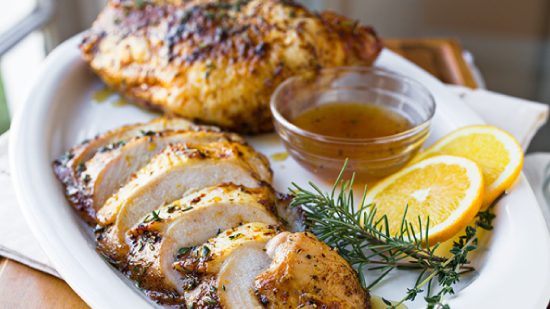 2 (2-3 pound) half turkey breasts, bone-in and skin on

Canola or olive oil

Salt & pepper

2 teaspoons herbs de Provence

1 teaspoon paprika

1 teaspoon chopped fresh rosemary leaves

1 teaspoon fresh thyme
Orange-Honey Glaze Ingredients
3/4 cup honey

1 teaspoon, heaping, orange zest

1/4 cup fresh squeezed orange juice

1 tablespoon apple cider vinegar

1 teaspoon Dijon mustard

1/2  teaspoon salt

1/4 teaspoon cracked black pepper
Skinny Pumpkin Pie
Thanksgiving desserts are never complete without a pumpkin pie. To make this recipe lighter you simply use less sugar and make the crust thinner. The taste is still delectable, but you can save on the calories. And feel a little less guilty about grabbing a second slice!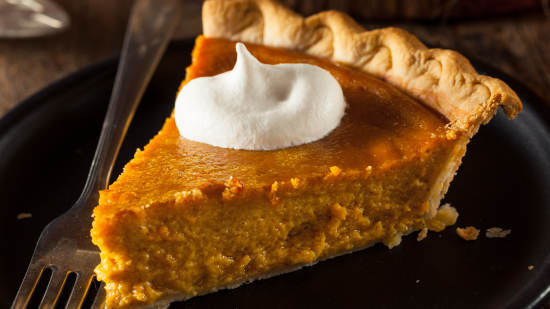 15 oz canned pumpkin

2 tbsp whipped butter, softened

3/4 cup light brown sugar, unpacked

1/2 cup fat free milk

1 large egg

2 large egg whites
1/2 teaspoon pumpkin pie spice

1/2 teaspoon ground cinnamon

1/4 teaspoon ground nutmeg

1 tsp vanilla extract

1 frozen pie crust sheet
Neighbors Emergency Center supports your start to a healthier lifestyle. NEC has just opened a new center. Check our Facebook page to learn more about our new emergency centers. With our 24 hour emergency rooms throughout the Houston metro area, we can treat you quickly and effectively so you can get back to doing what you love.