It's the time of year again to break out your crockpot. Slow cook meals are delicious, require few ingredients and best of all allow you to "set-it and forget-it." Slow cooked crockpot meals are a great way to to enjoy home cooking while saving both your money and your calories. Here are some yummy recipes, all under 375 calories, from myfitnesspal to get you started in slow cooker paradise.
Although slow cooked meals are traditionally thought of as a dinner item there are many recipes that allow you to utilize your crockpot for breakfast. Try this delicious Apple Pie Steel-Cut Oatmeal recipe. Mix together steel-cut oats, almond milk, apples, and seasonings for this warm and hearty breakfast.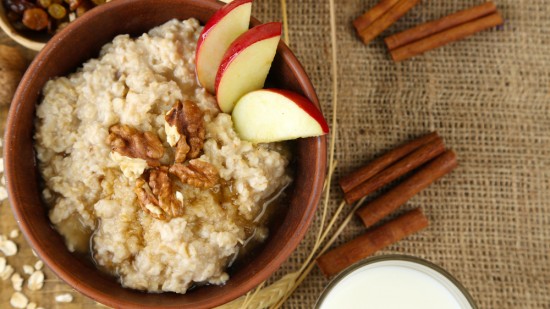 Before you go to bed set the crock pot on low for 8 hours, or high for 4 hours. Give it a good stir in the morning and add your toppings of peanut butter and freshly chopped apples. Breakfast never looked so good!
There's no need to order Chinese takeout tonight. This Slow Cooker Pork Roast recipe is delicious and light. The flavors are sweet and savory with a Chinese barbecue twist. This recipe is tender and juicy and can be served with rice and a steamed or stir-fried mixture of bell peppers, peas, carrots, and baby corn. During your preparation time be sure to allow 2 extra hours so that your pork can marinate properly in the refrigerator.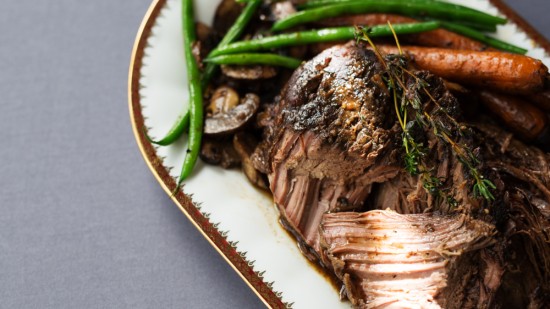 Get your Mexican food fix with this crock pot Quinoa with a Mexican Twist. Like most slow cook recipes this one is extremely easy, only requiring a bit of chopping and can opening to get the delicious finished product. Each spoonful is cheesy and delicious, but still loaded with tons of healthy ingredients like chickpeas, black beans, corn, peppers and tomatoes.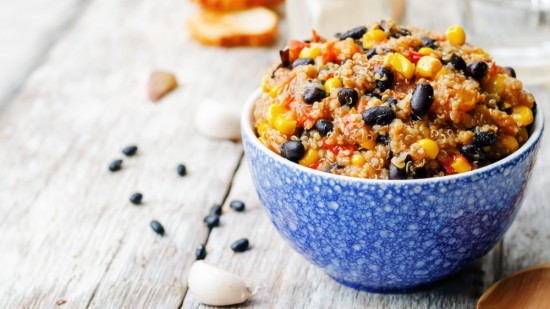 For all the dedicated vegetarians, this dish is for you! Flavorful and filling this Vegetable Pot Pie with Parmesan-Black Pepper Biscuits will make everyone in the family happy. This recipe takes a tad longer than the traditional crock pot recipe because there is preparation for the filling before using the slow cooker. The main feature of this dish is the colorful medley of vegetables and the garlic flavor that accompanies them. You'll also look forward to the delicious biscuit topping that will give you an extra crunch with every bite.
Enjoy more time with your family this holiday season instead of spending countless hours preparing dinner in the kitchen. Check back in with your best neighbors ever to get new recipes weekly. Neighbors Emergency Center supports your start to a healthier lifestyle.Visit our new Tyler location at 2222 E. Southeast Loop 323, Tyler TX 75701. With a 24 Hour Emergency Rooms throughout the Houston metro area, we can treat you quickly and effectively so you can get back to doing what you love.