Summer is almost here, which means it's time to dust off the barbecue grill. For most of us, that means hamburgers grilled to perfection over an open flame. If you're trying to eat healthy, you may think that you can't enjoy a hamburger at the next summer shindig, but luckily, there are healthy alternatives to the typical burger. Read on to find out more and for delicious recipes.
Spicy BBQ Chickpea Burger
Swapping beef for fiber and protein chickpeas is a great way to make a burger healthier. This Spicy BBQ Chickpea Burger is dense and filling due to ingredients like brown rice, flaxseed, and breadcrumbs.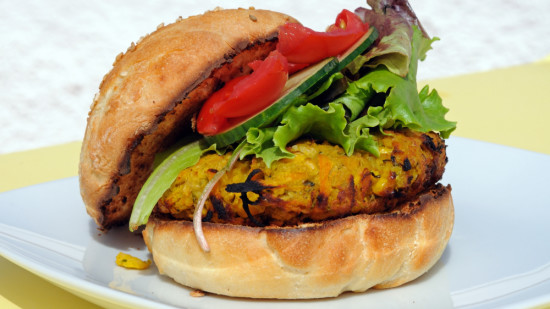 Garlic, jalapeno, red onions, and BBQ sauce give it a ton a flavor so don't worry you will be eating a bland burger.
Banh Mi Asian Burger
If a veggie burger isn't your thing and you love Asian food, why not try this Banh Mi Asian Burger? Loosely based on the Vietnamese Banh Mi sandwich, you can use ground chicken for the burger patty and even add a fried egg on top for extra protein.
The spicy sauce is made with Greek yogurt and sriracha giving it a spicy kick. Top it with cucumber, cilantro, and pickled jalapeno and you have yourself a delicious, healthy beef burger alternative.
Bison Burger with Slow Roasted Tomatoes
If you are a traditionalist and you really prefer beef to other protein, then you should try bison. Bison meat usually has less fat than beef and a higher protein content. This recipe calls for onions cooked in Cabernet Sauvignon, shallots, and thyme,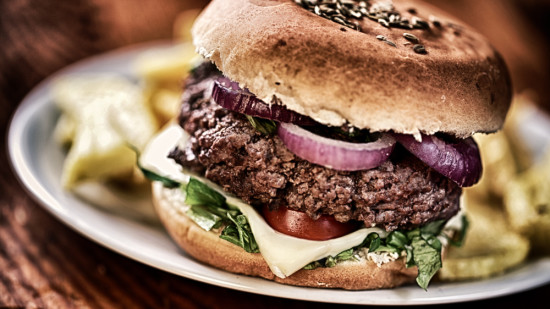 so you won't lose out on flavor. For cheeseburger enthusiasts, You can even top it with white cheddar cheese
Don't let grilling season pass you by this summer. Try one of these healthy and delicious recipes instead of the traditional, calorie-laden burger. Happy grilling!
Neighbors Emergency Center offers 24 hour care, 365 days a year, and our board certified emergency physicians can treat all medical emergencies. We know you're time is important, so we will treat you quickly and effectively so you can get back to doing what you love. Our emergency centers are located in the Houston area. If you are looking for a quality emergency room with little to no wait time, come to Neighbors Emergency Center.