The newest health phenomenon to emerge this year is cloud bread. Cloud bread is a bread replacement that is light and fluffy, and best of all healthy. It is a grain-free, low-carb alternative that is packed with protein. Most recipes for cloud bread include 4-6 ingredients including egg whites, cream of tartar, egg yolks, cream cheese, and some form of sweetener. When it first comes out the oven it has a crunchy, harder texture. However, once the puffs have cooled down, they become softer and chewy.
Cloud bread has become popular because it can fit into a wide variety of diets where bread is a no-no. It can be used in gluten-free diets, the Paleo diet, the Ketogenic diet, and many more. Per each "cloud" serving there is only one gram of carb, and the calorie count can be clocked in at half of that of a traditional piece of bread.
In addition, cloud bread also has additional nutrients and vitamins not found in traditional bread. You can look forward to vitamin A, vitamin D, choline,  selenium, and more. Those nutrients support your bones, metabolism, and immunity,
Cloud bread can be molded to fit your specific taste. After it is initially made it can be frozen or toasted, so you can feel free to make a big batch that will last. You can also add in spices and seeds to the base recipe to give your bread an array of different flavors.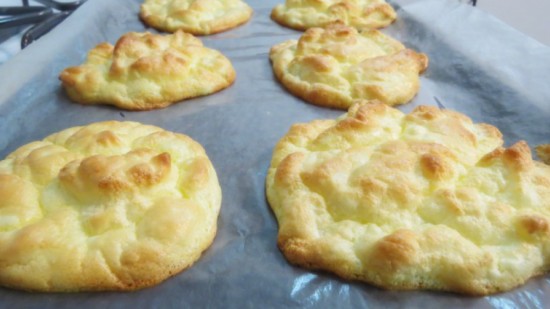 We know what you're thinking. What's the catch? Cloud bread seems too good to be true. It has been argued that the lack of carbs and fiber are not completely adequate if you are switching in entirety from regular bread to cloud bread. However, for many bread lovers, this swap is a popular one that is here to stay. But don't take our word for it, try it for yourself.
This recipe from The Big Apple Mama for cloud bread is one of the simpler recipes for beginners. It uses only four ingredients: eggs, cream cheese, baking powder (or cream of tartar) and honey (or your option of sweetener).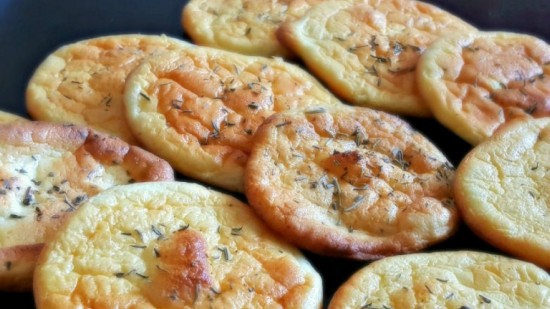 In one bowl mix together the egg yolks, cream cheese and honey until smooth. In a second bowl add baking powder to the egg whites and beat on high speed until they are fluff. Then slowly fold the mixtures in together.
When mixing do so as quickly to avoid melting. Next you will spoon the mixture into even rounds on the baking sheet. At this point, if you would like, add your favorite spices. Then bake for 17-20 minutes, or until golden brown. Be sure to watch your bread as it is baking because it can easily burn. Once you remove them from the oven let them cool completely before you dig in and enjoy!
Neighbors Emergency Center supports your start to a healthier lifestyle. Check our Facebook page to stay updated on what Neighbors is doing and new center openings. With our 24 hour emergency rooms throughout the Houston metro area, we can treat you quickly and effectively so you can get back to doing what you love.