Eggplant has become increasingly popular, and is used in many dishes around the world. They have great health benefits, like helping to manage blood sugar levels, lowering cholesterol and preventing heart disease. In addition they are full of nutrients like magnesium, potassium, Vitamin B3, and antioxidants. Try these easy and delicious eggplant recipes from Real Simple.  
Fettuccine With Spinach, Ricotta, and Grilled Eggplant
Ingredients
2 small eggplants sliced lengthwise 1/2 inch thick
2 tablespoons olive oil, plus more for serving
kosher salt and black pepper

16 to 18 ounces fresh fettuccine

5 ounces baby spinach (6 cups)

2 teaspoons red wine vinegar

1 cup ricotta

crushed red pepper (optional)
This warm pasta dish is creamy and soft. The eggplant is seasoned and grilled for a tender texture. The pasta can be cooked to your prefered preference, before all the ingredients are tossed to combine. Serves 4.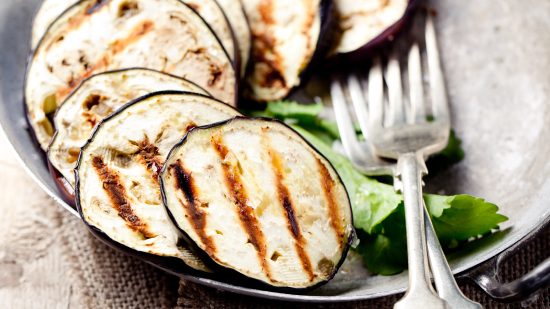 Eggplant and Tofu Stir-Fry
Ingredients
cup long-grain white rice

1/2 cup hoisin sauce

3 tablespoons rice vinegar

1 teaspoon cornstarch

4 tablespoons canola oil
1pound firm tofu—drained, patted dry, and cut into 1-inch cubes

1 small eggplant cut into 1/2-inch pieces

4 scallions, sliced, white and green parts separated

2 cloves garlic, chopped

1 red serrano or jalapeño chili, sliced

kosher salt

¼ cup fresh basil leaves, torn
This vegetarian stir-fry is hot and spicy. Be sure to cook eggplant thoroughly with the other ingredients to ensure that is is tender. Allow for the sauce to fully thicken up. This dish should be served over a bed of rice. Serves 4.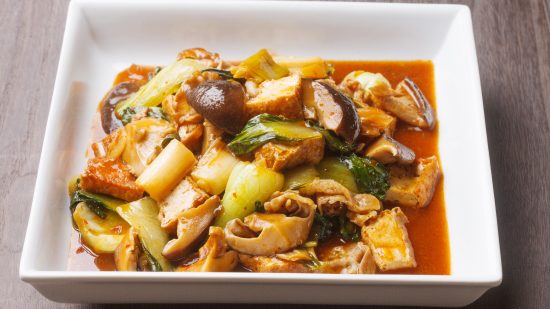 Roasted Baby Eggplant
Ingredients
6 baby or small Japanese eggplants

3 lemons

2 cloves garlic, thinly sliced
12 sprigs fresh oregano

1 teaspoon kosher salt

1/2 teaspoon freshly ground black pepper

3/4 cup olive oil

8 ounces Feta cheese
In this dish, the eggplant is the main attraction. The lemons, garlic, and oregano are used to enhance the dish. The flavor is topped off with delicious feta cheese. Upon serving eggplants should be very soft to the touch. Serves 6.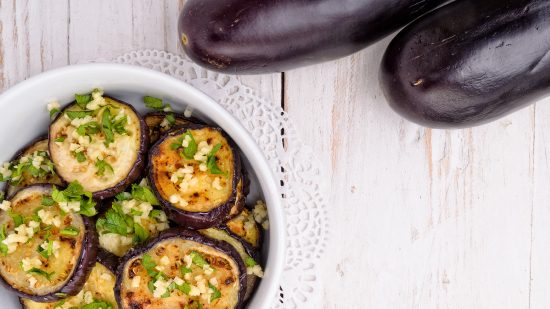 Neighbors Emergency Center supports your start to a healthier lifestyle. Check our Facebook page to stay updated on what Neighbors is doing and new center openings. With our 24-hour emergency rooms throughout the Houston metro area, we can treat you quickly and effectively so you can get back to doing what you love.o.