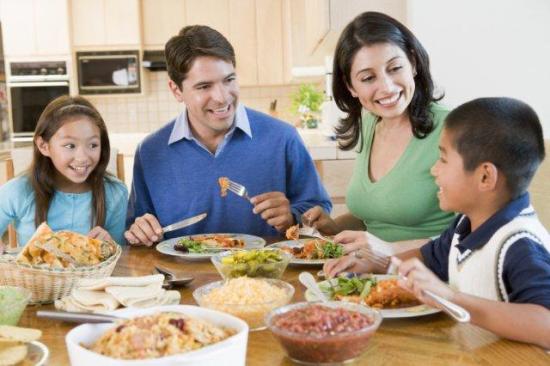 School is starting back up, and that means our weekdays and nights are going to get a lot more hectic. Between sports, after school activities and homework, it's hard to get a good, nutritious meal on the table. Fortunately, there is a solution that is the answers to all of your dinnertime prayers: the slow cooker!
How to Choose a Slow Cooker
You might have seen one tucked away in the cabinet of your mom's or grandmother's kitchen and wondered, "What is that?" Well my friends, it is the appliance that will become your new best friend on those busy weeknights. Slow cookers, or crock pots as they are also known, can range from $40 to $250, and come in different sizes. A six or seven quart capacity will be the best option since it will allow you to cook a large meal and maybe even have leftovers. If you can, pay a little more for convenience features like an insert and lid that can be washed in the dishwasher and touchpad controls instead of knobs. This will make cleaning up much easier.
Make it Easy on Yourself
So you bought a slow cooker and you're ready to simplify your life. So what good is that if you are running around like a mad person chopping and slicing and dicing into the wee hours of the morning? Here's a tip: prep as much as you can on Saturday or Sunday and put all the ingredients for each meal in gallon-sized plastic zipper bags and pop them in the freezer. Try to defrost it the night before in the fridge and then throw all of it in the slow cooker the next morning. By the time you get home, dinner will be ready.
Oh, the Choices!
You can cook almost anything in a slow cooker. It makes beef, chicken and pork super tender and juicy. You can make vegetables, pasta and even dessert in a slow cooker! For recipes, you can find a ton on the Internet. Our favorite sites include this blog on Parent Life magazine's website, these recipes from Southern Living magazine, or these from the Food Network. If you like to do your meal planning on the go, download an app like Allrecipes onto your smartphone or mobile device. You can search specifically for slow cooker recipes. And to reward yourself for solving one of the biggest dilemmas of the modern family, you should make this Slow Cooker Gooey Brownie Cake and enjoy every last bite.
Sick or injured? Come buy Neighbors Emergency Center! We provide 24 hour emergency care in Houston and Austin. Our board certified physicians will have you back on your feet in no time.