St. Patrick's Day is right around the corner, and that means it's time to break out all things green. Green clothing, green accessories, and green foods! Celebrate with your kids and style and dish out some tasty snacks that will leave their tongues nice and green.  
Green Velvet Cupcakes
What could be better than a red velvet cupcake on St. Patrick's day? The answer is simple- a green velvet cupcake.This cupcake recipe uses the traditional ingredients in red velvet cupcakes and substitutes red food coloring for green food coloring.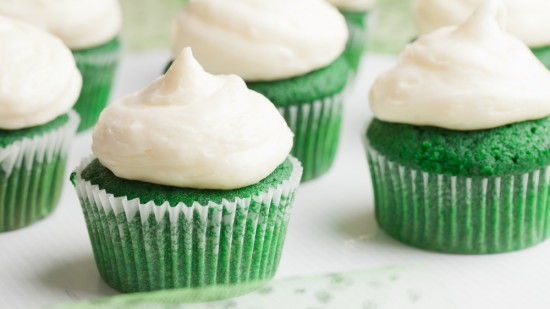 You can add more or less food coloring to get the desired color of green that you want. For these cupcakes we suggest getting clear, or green themed cupcake holders. This will really make the cupcakes pop with overwhelming green color when you serve them. For extra special detail throw some green shamrock sprinkles on top.
Pot of Gold
This pot of gold will have your kids jumping for joy. It's a tasty treat that uses chocolate, Pretzel Crisps, and licorice string. You'll start by dipping the Pretzel Crisps in chocolate. Then you will repeat this process with confetti sprinkles, and the rainbow belts. Be sure to allow the chocolate to chill fully in the fridge. It acts as the "glue" that holds together the pot of gold.
Mint Chocolate Brownies
Spice up your brownies with an extra green St. Patrick's Day touch. These brownies are moist and fudgy and are perfectly topped off with mint frosting and chocolate glaze.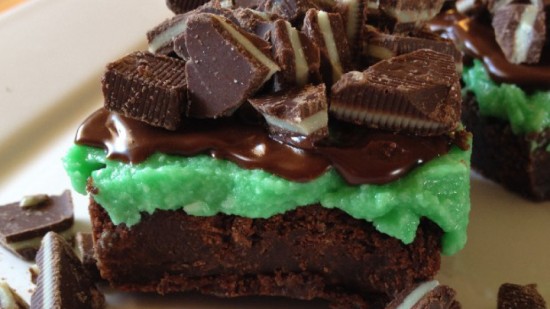 The best topping is the heap Andes Mints right on top. The combination of mint and chocolate in this recipe is perfectly balanced both in taste and texture.
Vanilla Mint Milkshake
Start your summer early with this delicious minty milkshake. These milkshakes are so simple to make and are perfect for a family movie night.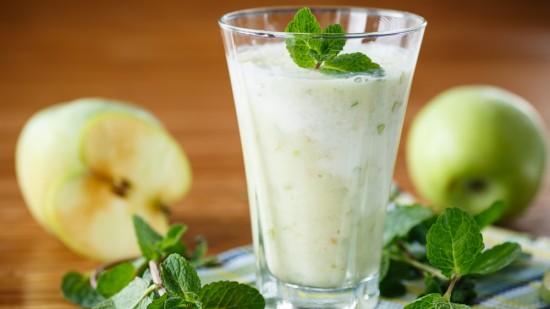 Start by loading the blender with your favorite vanilla ice cream and adding some green food coloring, peppermint extract and vanilla extract. Top it off with a hearty dollop of whipped topping  and a drizzle of chocolate sauce. Be sure to serve immediately and then enjoy!
Leprechaun Lemonade
This green-tinted raspberry lemonade will quench your thirst on St. Patty's Day. Your little leprechauns are sure to love this fun and tasty drink. It's also incredibly easy to make. Just add green food coloring and raspberry extract to prepared lemonade. If you want to make the adult version of this lemonade for yourself you can add some Limoncello.
Neighbors Emergency Center supports your start to a healthier lifestyle. NEC has just opened up a Neighbors in Porter, Texas! Our new center is located on 22678 Hwy. 59, Porter, Texas 77365.
We are so excited to serve the Porter community! Check our Facebook page to stay updated on what Neighbors is doing and new center openings. With our 24 hour emergency rooms throughout the Houston metro area, we can treat you quickly and effectively so you can get back to doing what you love.