Love is in the air. And so is that amazing aroma of your delicious valentine's day meal. This year skip all the traffic, crowded restaurants, and the pricey bill and make a reservation for two right in your own home. It may seems like too much work to prepare the entire meal yourself, but it doesn't have to be! Here are some simple and delicious meals that you can make for your sweetheart on February 14th. Each dish takes less than 10 minutes to prepare.
Adoring Appetizer
Start off this classic holiday with this classic salad. A delicious caesar salad is the perfect start for your romantic three course meal. The prep time for this recipe is only 10 minutes. You can toss the ingredients together quickly before moving on to preparing the main course.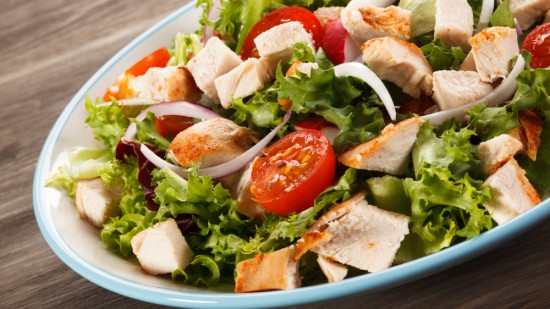 Pick out your favorite caesar salad dressing at the store and be sure to purchase croutons with garlic flavoring for a burst of crunchy flavor in every bite. The freshly grated parmesan cheese will give your salad a restaurant feel, and get you thumbs up from your date for the night.
Delightful Dinner
This recipe for Crispy Rack of Lamb with Honey and Mascarpone looks like it will take an entire evening of preparation. However, a simple 10 minutes of prep time is all it takes to impress your sweetheart with this dish to die for. The seasoning for the lamb is simple. Drizzle olive oil, salt and pepper, and herbes de Provence on both sides.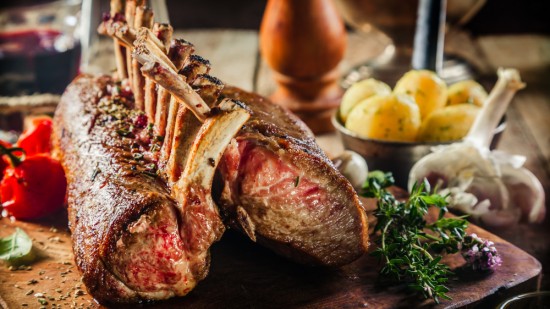 Then grill the lamb for 5 minutes on each side until medium rare. Next, bake for 25 minutes, allowing the lamb to rest for at least 10 minutes before serving. The sauce that accompanies the meal is simple, and easy to make. The tastebud show stopper is the mascarpone cheese. This dish is perfectly special for Valentine's Day.
Devoted Dessert
Last but not least, is dessert. Although it may be more romantic to share, this dish is so tasty you both may want your own plates to enjoy. Nothing says "I love you" more than a Raspberry-Chocolate Parfait. With only five minutes of prep time needed this dessert finishes off the night with no hassle.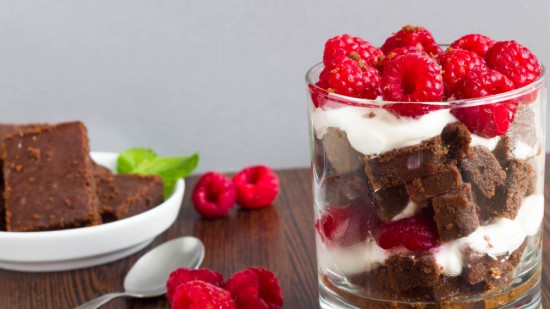 For this recipe you only need four ingredients: raspberries, chocolate liqueur, chocolate ice cream, and whipped cream. Simply toss the raspberries and chocolate liqueur together, and then then layer them in your dish with the remaining ingredients. To make your dish extra fancy try using a clear glass serving dish so your delicious layers can be on display.
Neighbors Emergency Center supports your start to a healthier lifestyle. NEC has just opened two new centers in Harlingen, Texas and Amarillo, Texas. Check our Facebook page to learn more about our new emergency centers. With our 24 hour emergency rooms throughout the Houston metro area, we can treat you quickly and effectively so you can get back to doing what you love.