Calcium is one of the most abundant minerals in the body. Although people think that milk and dairy products are the only way to get a healthy intake, there is no need to fully rely on dairy products. There are additional ways to get your daily dose of calcium. Try these recipes that will make your tummy happy, and your bones stronger.
Grilled Sardines with Aioli
Sardines are a small fish, but they pack a punch when it comes to being calcium rich and heart healthy. Create the aioli by mixing egg yolk, mustard, oil, lemon juice, salt, and pepper.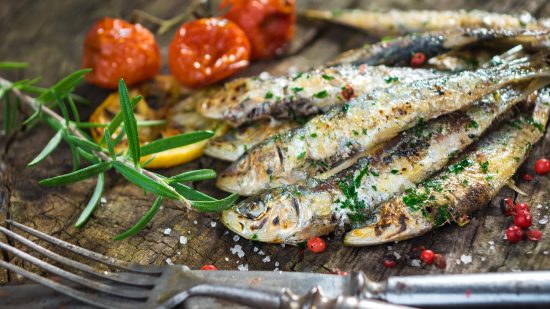 Next, prepare the grill on medium high heat and grill sardines for about 2 minutes on each side until brown. Be sure to drizzle olive oil on the fish as you cook them. Pair and serve with aioli.
Arugula Salad with Olive Oil, Lemon and Parmesan Cheese
Arugula is the superfood of leafy greens. It is extremely rich in vitamins and calcium. You can make a simple and delicious salad using only light and refreshing toppings. Begin by drizzling the arugula with oil and then squeezing on lemon juice as well. Then add salt, and freshly ground black pepper. Toss until well mixed. If you wish, you can add thin slices of Parmigiano over the top.
Sauteed Broccolini and Garlic
Don't mistake this vegetable for broccoli. It tastes much sweeter, and has small florets, with long stalks. To make sauteed broccolini and garlic, begin by bringing water to a boil and removing the stems of the broccolini.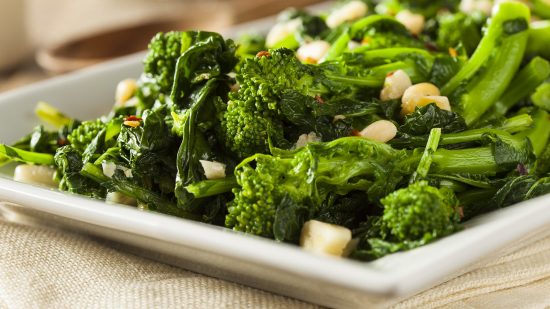 Cook on high heat for about two minutes, or until the stalks are crisp, yet tender. After draining immediately immerse the broccolini into ice water to stop it from cooking any further. Next heat your oil in a saute pan and add the garlic, cooking it on low heat for about 2 minutes. Finally add the broccolini and stir until heated.
Chocolate Mousse
This decadent and creamy dessert not only hits your sweet tooth, but helps you meet your calcium needs. The chocolate, milk, and eggs all add up to about 100 mg of calcium per cup of mousse.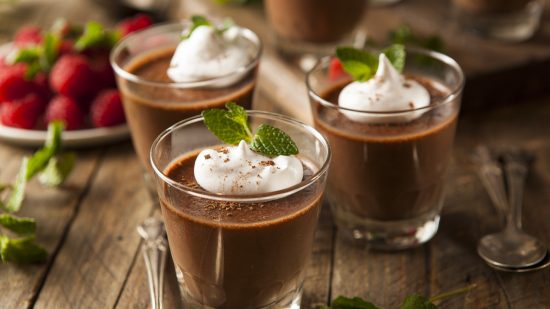 Start by whisking together yolks, sugar, and heavy cream and cooking over low heat, stirring constantly. Next you'll melt and whisk your chocolate into the remaining cream, and then cover and chill for at least 6 hours.
Neighbors Emergency Center supports your start to a healthier lifestyle. Check our Facebook page to stay updated on what Neighbors is doing and new center openings. With our 24-hour emergency rooms throughout the Houston metro area, we can treat you quickly and effectively so you can get back to doing what you love.