Bite sized foods seem to be the new trend of the moment. Not only are they fun and perfectly portioned, but they are extremely easy to take with you on the go. Perhaps spending the time making bite sized bites seems like too much work. However, why not use a secret weapon that's already in your kitchen? Your muffin tin! A muffin tin can make a large number of single-serving meals and snacks. Whether you want something sweet or savory, or your eating it now or later, try these simple bite sized recipes.
Omelette Muffins
These omelette muffins are perfect for getting out the door in the morning. It's a protein packed breakfast that will fill you up. You can whip up a week's worth of these on Sunday night and then reheat them in the microwave throughout the week.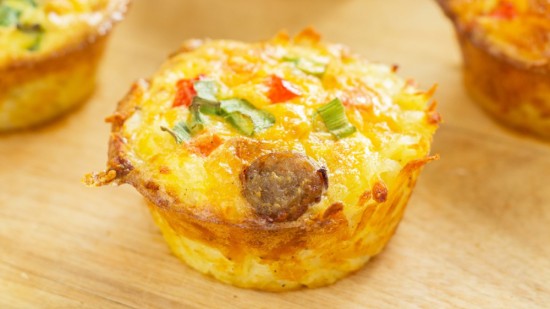 The best thing about this recipe is that it can be personalized for your preferences. Cook up your favorite veggies and meats to use in your mini omelets. Combine them in your egg mixture and then fill up your muffin tins and bake.
Spaghetti and Meatball Cups
These spaghetti and meatball cups are perfect for parties, or a simple portioned sized meal. The spaghetti in this recipe creates a cute basket that holds your sauce and meatballs. The cups hold together firmly and the oven cooked meatballs come out moist and delicious.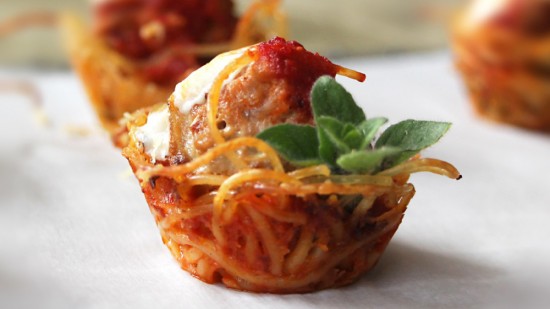 Be sure to let the spaghetti cups cool before adding the sauce, cheese, and meatballs. If you're saving any of this meal for later be sure to store the pasta cups, sauce and meatballs separately.
Turkey Meatloaves
This is a fun and delicious way to get eat meatloaf. You can present them in full cupcake form by adding a dollop of mashed potatoes on the top to represent icing. This recipe uses ground turkey as the base with an excellent helping of carrots, onions, and parsley mixed in. Then they are glazed with a delicious sweet ketchup sauce before being popped into the oven. When baking the pan may overflow with a bit of grease, and may shrink slightly, but this is normal.
Mini Pies
These mini pies are perfect for parties, or groups. Creating them can also allow for you to provide multiple flavor choices, without the hassle of having to make multiple full sized pies.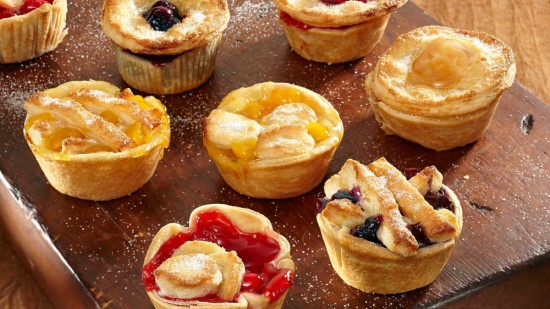 And if the crust of pies is your favorite part this recipe is ideal for you! Each "slice" is covered top and bottom with delicious pie crust. Line your muffin tin with crust, and then fill them in with your pie mixings. Be sure to fill them to the top and then cover them with thin strips of pie crust. These are sure to be a hit at your next gathering!
Neighbors Emergency Center supports your start to a healthier lifestyle. NEC has just opened up a Neighbors in McAllen, Texas! Our new center is located on 6700 N. 10th Street, McAllen, TX 78504.We are so excited to serve the McAllen community! Check our Facebook page to stay updated on what Neighbors is doing and new center openings. With our 24 hour emergency rooms throughout the Houston metro area, we can treat you quickly and effectively so you can get back to doing what you love.