Tacos are a crowd favorite. From the delicious shells, to the mixture of ingredients inside, no one minds getting their hands a little dirty for this meal. Try these unique taco recipes that feature different meats, flavors, and toppings. You just might find a new favorite taco to sink your teeth into.
Spicy Chicken Tacos with Corn, Feta, and Avocado
This recipe is hot and delicious with multiple texture elements throughout. The chicken thighs are filled with spicy chipotles and cooled down with raw corn, feta salad, and creamy slices of avocado.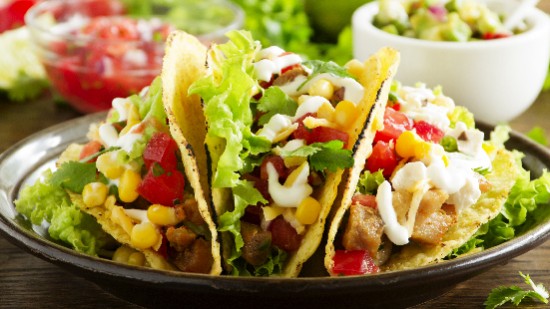 By searing the chicken a flavorful base is created for the sauce only made more delicious by the addition of broth. It only takes 20 minutes to make, and even less time to eat!  
Beef Barbacoa Tacos
Barbacoa is perfectly tender and blends well with a variety of chilies. Pick your favorite chili flavor whether it's spicy, mild, fruity, or sweet. For the best results cook your meat ahead of time, and allow the flavors to marinate for up to five days.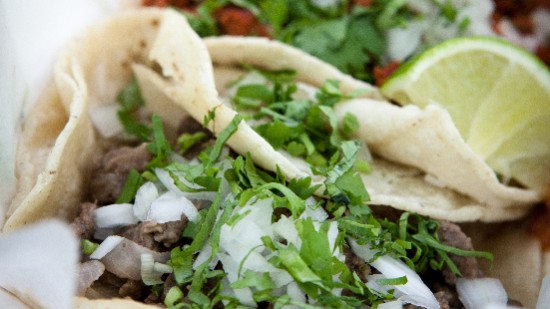 Give yourself plenty of time to prepare these tacos, as the beef should cook for about 4 hours for optimal tenderness.
Potato, Chorizo, and Spinach Tacos
This taco is extremely hearty with a healthy dose of potatoes mixed in with chorizo. Use a cast-iron skillet and begin cooking with medium high heat. Begin with onions, then add in chorizo, and potatoes. Cook until all ingredients are soft and slightly browned. Finish off the mixture with spinach cooking it down until it is sauce-like. Serve with fresh cilantro and lime wedges.
Crunchy Fried Fish Tacos
This crunchy taco is Asian-styled and features cabbage and pickled red onions. The flavors of chili and garlic bring a hearty sense of tang. A thick batter is created from beer, eggs, flour and seasoning. Then fish pieces are dipped into the batter and deep fried until golden brown. Pile on the remaining ingredients and serve with the delicious chili mayo.
Fried Avocado Tacos
These vegetarian tacos are decadent and delicious. These fried avocados are crispy on the outside and creamy on the inside. The real treat is the batter used to cover the avocados.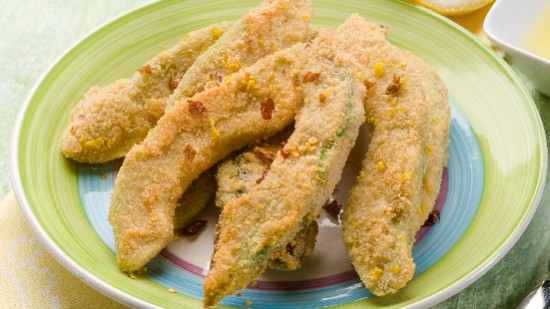 The base of the batter is beer, combined with wheat flour and cornstarch for crispness. Baking powder is also used to lighten the batter, which has a thick and lumpy consistency. Drizzle with chipotle cream and top with radish.
Neighbors Emergency Center supports your start to a healthier lifestyle. Check our Facebook page to stay updated on what Neighbors is doing and new center openings. With our 24-hour emergency rooms throughout the Houston metro area, we can treat you quickly and effectively so you can get back to doing what you love.