We love cooking healthy foods for our families, but sometimes the process can be very taxing. From making our way up and down the organic food aisle eyeing just the right ingredients, to the handful of spices and substitutions we've never heard, the list of obstacles can go on and on. But have no fear! Try these quick and healthy recipes from Cooking Light that only have 5 ingredients each. Yes, you heard right. Only cinco ingredients. Happy cooking!
Chicken-Tortilla Pie
With a prep time of only 13 minutes, and a cook time of only 10 minutes dinner will be ready to go in no time. For this meal the five ingredients you will need are cooked chicken breast, salsa, spicy black bean dip, multigrain flour tortillas, and monterey jack cheese.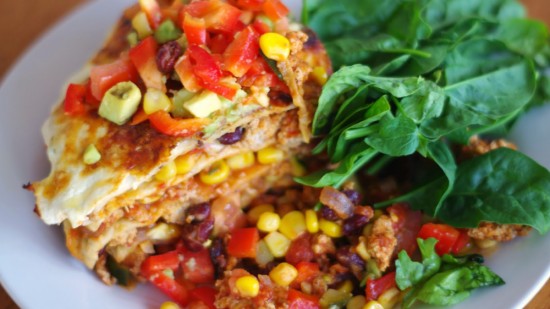 Simply layer your black bean dip and chicken mixture in between the tortillas and then place them in the oven to bake.
Beefy Corn and Black Bean Chili
This chili is ready in only half an hour, even though it taste like it's been cooking all day long. The five ingredients for this comfort food include ground round, chili powder blend, 1 package of frozen corn and black beans, beef broth, and 1 can of seasoned tomato sauce.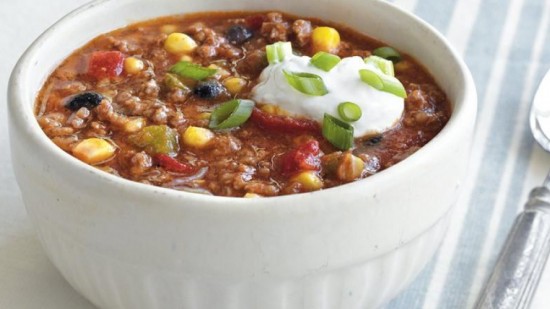 Starting with the meat combine the ingredients one at a time letting them simmer over medium heat.
Grilled Chicken and Pineapple Sandwiches
Since you're already firing up the grill for your chicken, why not throw some pineapple slices on too? For this simple sandwich you will need chicken breast, lime juice, pineapple, whole wheat hamburger buns, and basil. This recipe will satisfy your tropical taste buds, has a high source of vitamin C and only takes 10 minutes to make.
Chicken Caesar Salad
This salad recipe is not only a classic, but delightfully easy to make. Your pantry checklist for this meal entails caesar dressing, chicken cutlets, romaine salad mix, tomatoes, and parmesan cheese.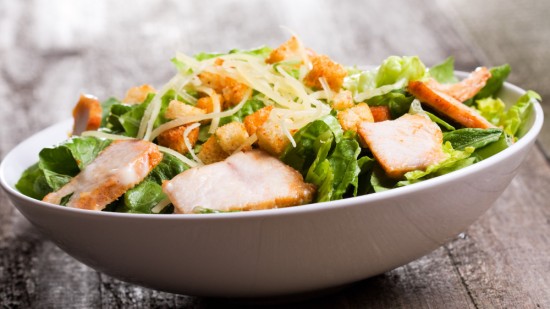 For this recipe simply use your favorite store bought caesar salad dressing. Grilling the chicken only takes 4-6 minutes and tossing the rest of the ingredients into the salad bowl takes even less time.
Slow Cooker Beef Pot Roast
This slow cooker recipe for pot roast is effortless. It's perfect to start in the morning, and come home to in the evening. The recipe may seem like there is a lot of meat, but you will appreciate the the leftovers and can use them for next day sandwiches. For this meal you will need boneless shoulder pot roast, mushrooms, bell peppers, ketchup and worcestershire sauce.
Neighbors Emergency Center supports your start to a healthier lifestyle. Check our Facebook page to stay updated on what Neighbors is doing and new center openings. With our 24 hour emergency rooms throughout the Houston metro area, we can treat you quickly and effectively so you can get back to doing what you love.