Not a fan of brussel sprouts? Think again! With the right combination of ingredients and flavors brussel sprouts can be downright delicious. These recipes will have you cheering for brussel sprouts, and asking for seconds!  
Salami and Brussels Sprouts Pizza
This pizza combination of brussel sprouts salami, and mozzarella is delicious. Stretching out your dough and adding the toppings only takes 15 minutes, with a 30 minute bake time. Be sure to top with red pepper flakes before you dig in. Serves 4.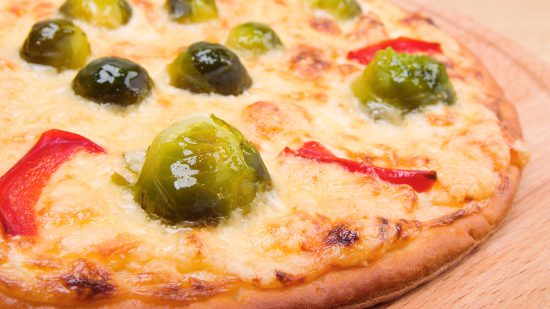 Ingredients
5 tablespoons olive oil, plus more for the baking sheet
1pound pizza dough, at room temperature
1/2 pound Brussels sprouts, very thinly sliced
2 ounces sliced salami, cut into quarters
1/2 pound mozzarella, grated (2 cups)
Kosher salt and black pepper
3 tablespoons fresh lemon juice
4 cups mixed greens (3 ounces)
crushed red pepper, for serving
Roasted Brussel Sprouts with Pecans
This recipe is the perfect starter or side dish to serve with dinner. Simple and delicious this dish only takes 15 minutes to make. Be sure to trim and halves the brussel sprouts before baking. The combination of pecans, oil, garlic, salt and pepper has the perfect amount of flavor. Roast until golden and tender. Serves 8.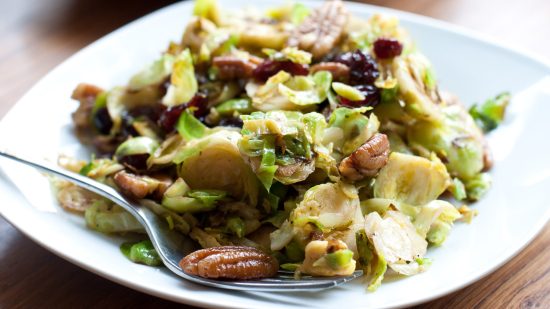 Ingredients
2 pounds Brussels sprouts, trimmed and halved
1 cup pecans, roughly chopped
2 tablespoons olive oil
2 cloves garlic, finely chopped
Kosher salt and black pepper
Ravioli with Brussels Sprouts and Bacon
With the combination of bacon and brussel sprouts, how can you go wrong? Throw in serving them on top of your favorite ravioli seals, and this recipe seals the deal. Top it off with a healthy helping of parmesan cheese before serving.  Serves 4.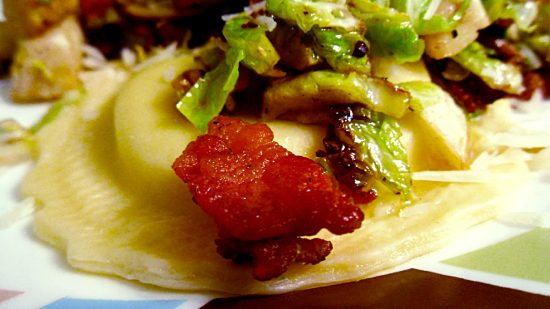 Ingredients
1 pound cheese ravioli (fresh or frozen)
6 slices bacon
3 tablespoons olive oil
1/2 cup pecan halves, coarsely chopped
1/2 pound Brussels sprouts, thinly sliced
Kosher salt and black pepper
1 tablespoon white wine vinegar
Grated Parmesan, for serving
Neighbors Emergency Center supports your start to a healthier lifestyle. NEC has just opened two new centers in Harlingen, Texas and Amarillo, Texas. Check our Facebook page to learn more about our new emergency centers. With our 24 hour emergency rooms throughout the Houston metro area, we can treat you quickly and effectively so you can get back to doing what you love.