Why do we always tell beets to 'beat it'? Although they may seem intimidating, beets have a natural sweetness that make them versatile and delicious. From savory to sweet, they can be used as both entrees and desserts. And, they're good for you too! Beet fiber helps to reduce cholesterol and can ultimately help prevent cardiovascular disease in multiple ways including preventing heart attacks and strokes.  So why not try something a little new? Try out these unique and tasty beet recipes today!
Beet and Goat Cheese Hummus
Ingredients
1 large beet
1 can chickpeas
2 lemons
1/4 cup tahini paste
1 teaspoon salt
4 oz. crumbled goat cheese
1/4 cup olive oil
This recipe is simple enough, with the basic instructions of throwing everything into the food processor and blending. The use of beats as a base gives this hummus and earthy flavor, with the the goat cheese adding a burst of sharp flavor.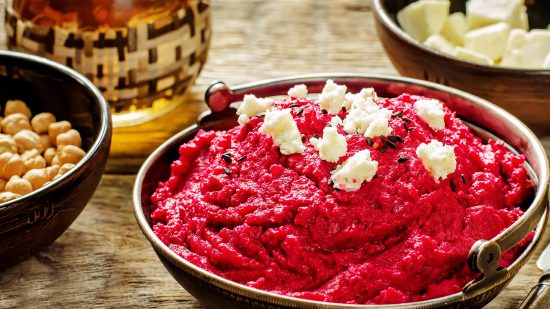 Beet and Feta Burgers
Ingredients
3 cups grated beets (about 4 to 5 beets)
1 onion
2 garlic cloves
2 tablespoons olive oil (we prefer cold-pressed)
2 organic eggs
1 1/2 cups rolled oats (gluten-free if you prefer)
7 ounces sheep's feta cheese or firm tofu
1handful fresh basil, leaves picked
1pinch sea salt and black pepper
2 tablespoons coconut oil, ghee or olive oil, for frying
Beets make the perfect substitute in this veggie burger. Shaping the burger patties with your hands. If the mixture is loose at all, simply add more oats to make the burger more firm. Be sure to add your topping of choice! From mangos to avocados, this burger meshes well with additional flavors.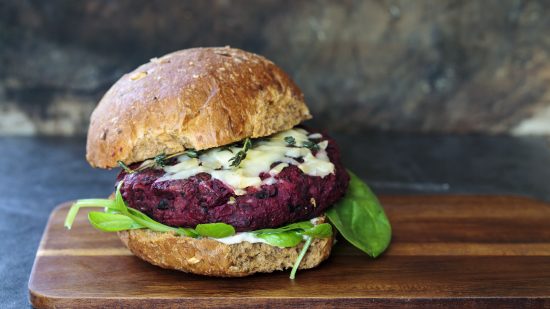 Extremely Moist Chocolate Beet Cake
Ingredients
8 ounces fresh beets
7 ounces of dark chocolate (70%)
1/4 cup hot expresso
3/4 cup + 2 tablespoons butter
1 cup + 2 tablespoons of all purpose flour
1 1/4 teaspoons baking powder
3 tablespoons cocoa powder
5 eggs
1 cup superfine sugar
Creme fraiche and poppy seeds
Red velvet will take a seat in the back after you've mastered this fantastic cake recipe. The deep earthy flavor of beets, meshes well with the bittersweet taste of chocolate. The color and flavor of the finished cake is rich and inviting.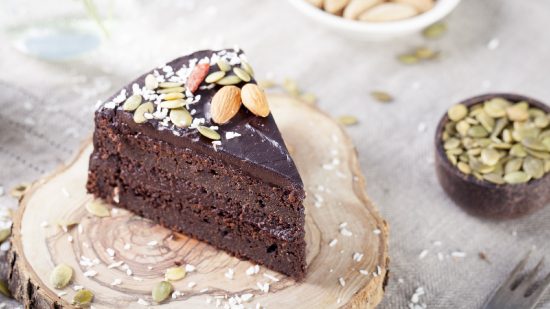 Neighbors Emergency Center supports your start to a healthier lifestyle. Check our Facebook page to stay updated on what Neighbors is doing and new center openings. With our 24-hour emergency rooms throughout the Houston metro area, we can treat you quickly and effectively so you can get back to doing what you love.