Chief Executive Officer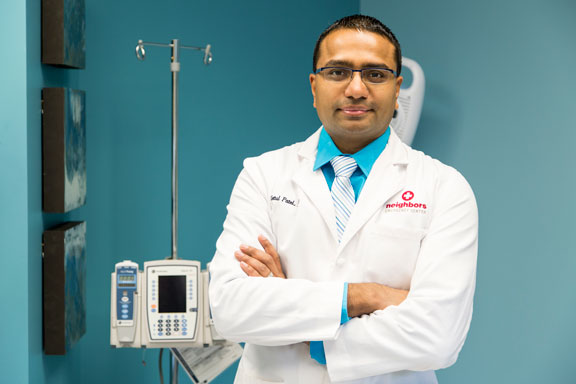 When we asked one of our favorite doctors in Houston to share his favorite foods, people, and places, he jumped at the opportunity and gave us this excellent list of things to do and places to see! See if your interests match with our incredible Neighbors' doctor's list!
Local Restaurant – Hugo's & Rudy's BBQ
Local Park – Discovery Green
Vacation Spot – California
Sport/Sports Team – Rockets & Texans
Local Pharmacy – Anything open 24 hrs.
Healthy Habit – Don't go to bed upset/angry
Neighbors Location – All of them!
Movie Based on Medicine – Patch Adams & Flat Liners
Song/Musician – Dave Matthews Band
Sports Stadium – Reliant Stadium
Performance Venue – Cynthia Woods Pavilion
Local Museum – Houston Children's Museum
Local Retailer – Fry's
Local Bakery – Southern Buttercup
Best cup of coffee – McDonald's (Best quality/cost value)
Music venue – House of Blues
Best slice – Bombay Pizza (Downtown location)
Best dessert – Cold Stone Creamery
Local date spot – City Center
To learn more about our physicians and what they do for your neighborhood, please be sure to check out NEC24.com for all of the details on recent events at one of our five locations in Baytown, Bellaire, Kingwood, Pasadena, and Pearland.