We know that we need to workout, but sometimes it can seem like an overwhelming feat to accomplish. But why not get a good workout in, while you're doing something else you normally partake in anyways? Like perhaps, watching TV? Turn being a couch potato, into an energizing and healthy hour of time spent in the evening. Try these 7 tips and tricks to exercising while watching television. 
1. Use commercials and their timing to your advantage. They are perfect for pushing yourself and raising your heart rate in between show times. See how many push ups you can do during each commercial break. Be sure to keep whatever exercise you are doing at a steady pace until your show comes back on.
2. Do some lunges while watching tv. You can do them in place, or walk around the room while your favorite show is on. You can also walk in place. It doesn't require any equipment and won't put any type of strain on your body. Lunge or walk during the segment of your show, and then rest during commercials.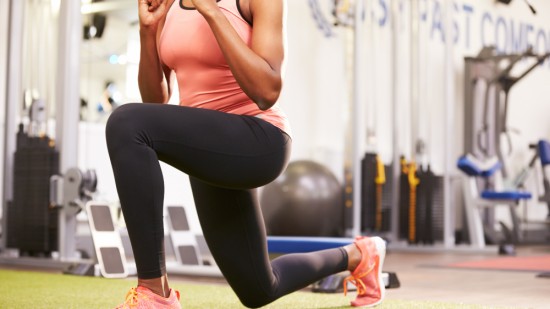 3. Switch up your exercises depending on what you are watching. That way your mind won't get bored, and neither will your body. Do crunches while you watch the news, squats while you watch your favorite comedy, and stretch while when you switch to your favorite TV drama.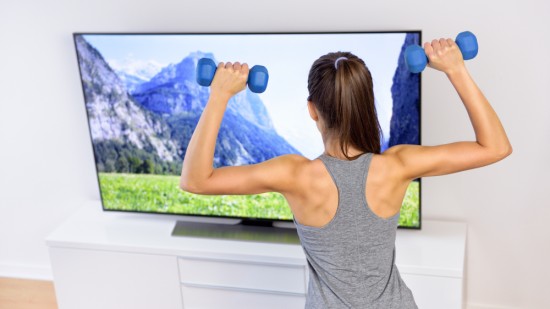 4. If you use at home equipment to work out try moving it in front of the TV, or bring the TV to your equipment. It will make it much more convenient, and easy to hop on and break a sweat when it's time for you to watch your favorite tv shows.
5. Run through your yoga poses. Yoga is the perfect exercise to complete while watching television. You can focus on your technique and stretching all while laughing along to your favorite sitcom. If you're not well versed in yoga look up 5 beginner positions online and practice those while watching TV.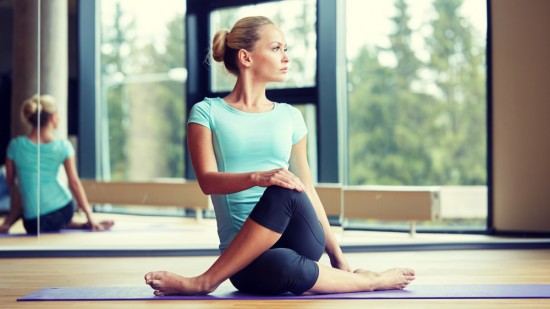 6. Since you're already sitting on your couch why not use it as workout equipment. Do some tricep dips and tone the muscles in your arms. Put your hands on either side of your hips on the couch and scoot your bottom of the edge of the seat. Your legs should be hip-width apart on the floor. Slowly lower your arms to reach a 90 degree angle then straighten them back up. Don't worry about counting. Just do what you can during the show!
7. Is there a season finale that you can't take your eyes off of? Mimic sitting on your couch and do a wall sit. Keep your upper  back against the wall and face the television. Sink down until you are parallel to the ground. Hold the squat for 10-40 seconds resting in between. If you want to work your shoulders as well extend your arms to shoulder height with each squat.
Neighbors Emergency Center supports your start to a healthier lifestyle. Check our Facebook page to stay updated on what Neighbors is doing and new center openings. With our 24 hour emergency rooms throughout the Houston metro area, we can treat you quickly and effectively so you can get back to doing what you love.